Cars On Lines Archives
Photos, Videos and Articles published by Cars On Line.com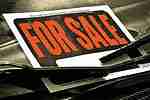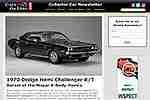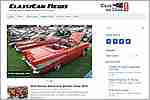 ClassiCar News »
Classic Car News page where you will find Cars On Line's coverage of the top collector car shows and events in the country, including top auctions such as the Barrett-Jackson Auction, Monterey Auctions and more.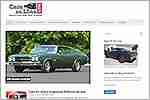 My Dream Car »
Reviewing some of the hottest cars in the collector car market. Search our Archives for popular collector cars to see photos and review historical notes.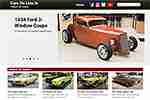 Cars On Line.tv »
Featured video ads from Cars On Line.com! Cars seen here give you the complete picture with walk-around and drive-along tours of classic and collector cars.
Every week Cars On Line publishes feature stories on the car hobby. Our readers know that we publish a weekly newsletter, news articles, videos, stories on our FACEBOOK fan page, car club news, car show features and even how-to articles in our Classified Parts Section. For years we've been wanting to compile this rich resource for our readers. Now here it is.